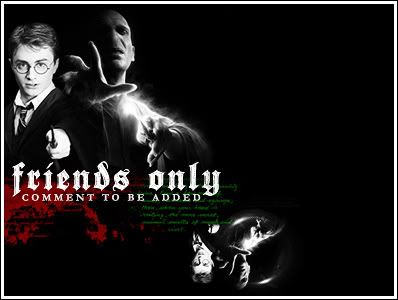 Comment to be added!
You have a better chance of being added if we have something in common. But besides that, I'll add pretty much anyone! If you want to know anything about me, visit my profile!
Tienes una mejor ocasión del adición si tenemos algo en campo común.
¡Pero además de ése, agregaré bastante mucho cualquier persona! ¡Si quieres saber cualquier cosa sobre mí, visitar mi perfil!
Friends only made by:
uselesslines
Current Mood:

accomplished
Current Music: none